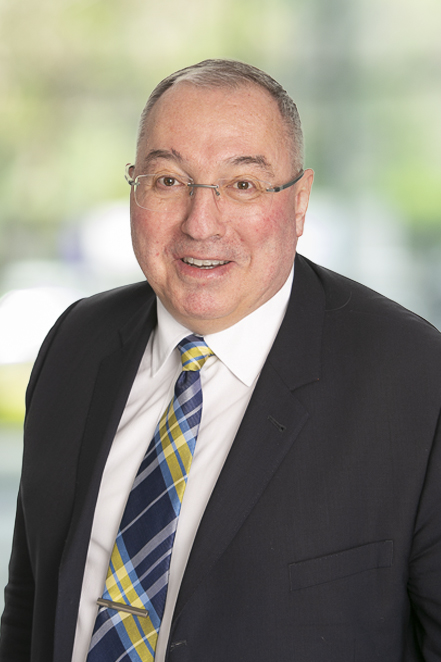 Laurent Circu
O: 212.688.1000 x394
M: 917.716.9760
Languages:
English, French
Licensed Associate Real Estate Broker
Available 7 days a week to discuss all your real estate matters.
Ranked Top 1% Nationwide

Already $86,015,000 in sales in Manhattan with a total of 100 sales and still growing!

If you needed a proof of his talent, Laurent have sold between Condominiums and Cooperatives $86,015,000 worth of residential units in Manhattan.

Specialized in all neighborhoods in Manhattan, Specialized in one bedroom Condominium apartment starting $1,000,000, two bedroom Condominium apartment starting $2,000,000, three bedroom Condominium apartment starting $3,000,000 and well beyond.

Testimonials • "I am writing to express my pleasure with real estate agent Laurent Circu, who represented my wife and I in our purchase of an apartment on the Upper East Side in Manhattan. Throughout the entire process Laurent was very professional, conscientious, and motivated. This was our first purchase of a property, so it was very important for us to have an agent with a long experience. Laurent was always reachable at any time and he guided us through the entire process, from loan pre-qualification to searching for the right home. He scheduled all meetings and interactions at our convenience after work and on weekends, which we appreciated a lot. He also provided us with outstanding advice about the whole process. Laurent worked hard, illustrated a great understanding of contract details, negotiation etiquette and documentation. We are very pleased with Laurent and his experience and we highly recommend him to everyone." Kai-Stefan and Maren E. (08/09/2011) • "I am writing this letter in reference to Laurent Circu and my professional experience with him over the years. Laurent has been a trusted friend and colleague for over 6 years and is one of the most diligent and professional people that I have had the pleasure of working with. His knowledge of his subject matter is superb and his care for his clients' best interests is higher than anyone I know. Laurent has referred me several clients over the years and has always succeeded in assembling a good team of professionals to service his clients. Each client that Laurent has referred to me has had nothing but the highest of praises for him. He instills confidence in his clients and has the uncanny ability of making the process of buying and selling real estate stress free. It comes to with my utmost confidence to recommend Laurent to any purchaser or seller seeking to buy or sell a property in the New York area." Pierre E. D. Esq. (07/27/2011) • "Congratulations on the signed contract, couldn't happen to a nicer person!" Avril L. (10/14/2010) • "I would recommend you wholeheartedly to friends and colleagues. Thanks again for making my dream come true!". Jacopo d'A.. (11/15/2009) • "I would recommend you, without reservation, to acquaintances, personal and business, at home and worldwide". Christophe M. (12/07/2009) • "I want to thank you for being the way you are" Miguel S. (06/24/2006) • "Thanks to the Herculean efforts of Laurent…" Rick A. Esq. (08/30/2005) • "Thank you for your efforts and hard work" Jack W. Esq. (04/25/2003) • "He listens to the needs of the customer and is very patient. He has a great work ethnic and is a realtor truly motivated by passion whose sole interest is to see his customers happy regardless of how long the buying process takes". Johanna M.

Laurent Circu, has been a prominent salesperson in France winning several times the title of "Best agent of the country" receiving his awards in Paris, Cairo and Rio de Janeiro. He utilizes the well-known European method referred to as Krauthammer. He is a listener who is sensitive to his clients needs so no surprise if in the last 14 years in Manhattan Laurent has also been successful here utilizing his effective approach, selling real estate in all price range to a wide spectrum of individuals. On the Seller side, he has built a strong record of moving properties quickly, very quickly and gaining the reputation of closing at a record price.

On the Buyer side, his expertise, full commitment mixed with a deep knowledge of the market and coupled with the willingness to go for the extra mile are the best platform ever offered to a Buyer for a smooth and successful transaction.

His accomplishments have gained him the recognition by numerous real estate investors, executives in prominent/well-known companies and peers.

E-mail: lcircu@rutenbergnyc.com - Cell: 917 716 9760
Disponible 7 jours sur 7 pour parler de vos besoins en immobilier.

Déjà $86,015,000 d'appartements vendus à Manhattan avec un total de 100 ventes et cela continue !

Si vous aviez besoin d'une preuve de son talent, Laurent aujourd'hui a vendu entre les appartements Condominiums et les appartements Cooperatives $86,015,000 d'immobilier résidentiel à Manhattan.

Expert sur tous les quartiers de Manhattan, Expert pour les appartements one bedroom Condominium à partir de $1,000,000, pour les appartements two bedroom Condominium à partir de $2,000,000, pour les appartements three bedroom Condominium à partir de $3,000,000 et bien au delà.

Pour les amis de la culture française, je suis un agent immobilier d'origine française exerçant depuis plus de 14 ans dans l'immobilier résidentiel à Manhattan. N'hésitez pas à me consulter, cela est gratuit et très vite vous comprendrez que mon expertise du marché, elle, est sans prix !

E-mail : lcircu@rutenbergnyc.com - Portable : 1 917 716 9760

"90% of Success is Preparation" "A Business mix between Manhattan and Europe"
"Your exclusive broker for your apartment in Manhattan with 14 years of experience at your service"

| Address | Neighborhood | Ownership | |
| --- | --- | --- | --- |
| 260 West End Avenue | Upper West Side | Co-op | |
| 720 Greenwich Street | W. Greenwich Village | Co-op | |
| 235 West 71st Street | Upper West Side | Condo | |
| 60 East 55th Street | Midtown East | Condo | |
| 351 East 51st Street | Turtle Bay | Condo | |
| 21 Astor Place | Greenwich Village | Condo | |
| 250 East 53rd Street | Turtle Bay | Condo | |
| 250 East 53rd Street | Turtle Bay | Condo | |
| 250 East 53rd Street | Turtle Bay | Condo | |
| 250 East 53rd Street | Turtle Bay | Condo | |
| 447 West 18th Street | Chelsea | Condo | |
| 460 East 79th Street | Upper East Side | Condo | |
| 80 John Street | Financial District | Condo | |
| 250 East 53rd Street | Turtle Bay | Condo | |
| 357 East 57th Street | Sutton Place | Co-op | |
| 205 West 76th Street | Upper West Side | Condo | |
| 250 East 53rd Street | Turtle Bay | Condo | |
| 500 Park Avenue | Midtown East | Condo | |
| 55 East 86th Street | Carnegie Hill | Condo | |
| 205 West 76th Street | Upper West Side | Condo | |
| 247 West 46th Street | Midtown West | Condo | |
| 25 Fifth Avenue | Greenwich Village | Condo | |
| 150 West 56th Street | Midtown West | Condo | |
| 2077 Fifth Avenue | East Harlem | Condo | |
| 60 West 13th Street | Greenwich Village | Condo | |
| 32 Washington Square West | Greenwich Village | Co-op | |
| 333 East 41st Street | Tudor City | Co-op | |
| 327 Central Park West | Central Park West | Condo | |
| 440 Kent Avenue | Williamsburg | Condo | |
| 342 Bedford Avenue | Williamsburg | Condo | |
| 300 East 79th Street | Upper East Side | Condo | |
| 2280 Frederick Douglass Boulevard | West Harlem | Condo | |
| 250 East 40th Street | Murray Hill | Condo | |
| 200 Central Park South | Central Park South | Co-op | |
| 107 West 70th Street | Upper West Side | Co-op | |
| 320 Riverside Drive | Upper West Side | Co-op | |
| 111 East 88th Street | Carnegie Hill | Condo | |
| 115 East 86th Street | Carnegie Hill | Co-op | |
| 1641 Third Avenue | Upper East Side | Condo | |
| 176 West 86th Street | Upper West Side | Condo | |
| 2280 Frederick Douglass Boulevard | West Harlem | Condo | |
| 368 Saint Nicholas Avenue | West Harlem | Condo | |
| 260 West End Avenue | Upper West Side | Co-op | |
| 2280 Frederick Douglass Boulevard | West Harlem | Condo | |
| 120 Greenwich Street | Financial District | Condo | |
| 227 East 87th Street | Upper East Side | Co-op | |
| 101 West 117th Street | West Harlem | Co-op | |
| 350 West 50th Street | Clinton | Condo | |
| 345 East 56th Street | Sutton Place | Co-op | |
| 124 West 93rd Street | Upper West Side | Condo | |
| 2280 Frederick Douglass Boulevard | West Harlem | Condo | |
| 300 East 54th Street | Sutton Place | Co-op | |
| 176 West 86th Street | Upper West Side | Condo | |
| 5 Tudor City Place | Tudor City | Co-op | |
| 235 East 57th Street | Midtown East | Co-op | |
| 415 East 81st Street | Upper East Side | Rental Property | |
| 40 West 74th Street | Upper West Side | Condo | |
| 131 Mercer Street | Soho | Condo | |
| 41 West 72nd Street | Upper West Side | Condo | |
| 2280 Frederick Douglass Boulevard | West Harlem | Condo | |