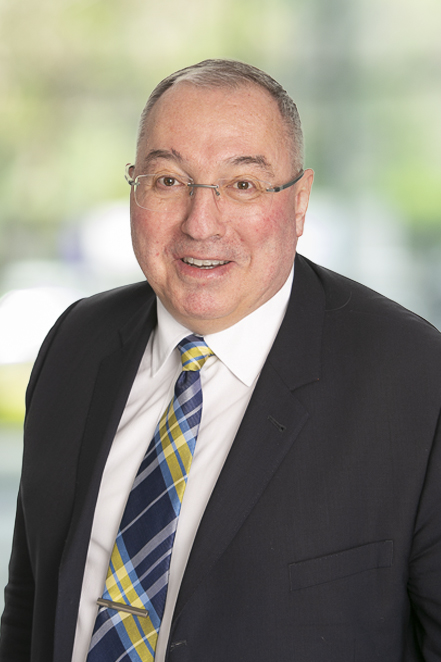 Laurent Circu
O: 212.688.1000 x394
M: 917.716.9760
Languages:
English, French
Licensed Associate Real Estate Broker
Ranked Top 1% Nationwide

Already $91,904,000 in sales in Manhattan with a total of 103 sales and still growing! If you need a proof of his talent, Laurent has sold between Condominiums and Cooperatives $91,904,000 worth of residential units in Manhattan. Specialized in all neighborhoods in Manhattan, specialized in one bedroom Condominium apartments starting $1,500,000, two bedroom Condominium apartments starting $2,500,000, three bedroom Condominium apartments starting $3,500,000 and well beyond.
"Thank you so much Laurent for all your help in selling my apartment in Manhattan! As usual you have been more than professional and so efficient! Samuel M. (01/07/2014).
"I am writing to give Laurent Circu my highest recommendation. He knows his market very well; he is diligent, responsive, and yet very patient with his clients. It would be hard to envision someone doing a better job than Laurent or being anything but happy in choosing to work with him". Claire and Laurent V. (06/27/2013).
"We, Eric and Francoise L., would like to express are profound gratitude to Laurent Circu for the utmost professionalism and integrity he has displayed during our successful search for an apartment in Manhattan. The quality of his services is unique, as far as we can measure from our experience in the US and European real estate sectors. First, Laurent has a truly unique in depth knowledge of Manhattan; he knows inside and out all the areas with potential and opportunity. He reads them with an extreme finesse. Second, Laurent is someone who seeks to place himself in the shoes of his clients, understand their needs and match as best as possible their objectives with the reality of the market. Third, Laurent has flair to identify unique opportunities and recommends to act as required in the heat of negociation. He knows how and when to move in the decisive phases. Fourth, Laurent is extremely diligent in following each steps of the transaction administration; he spares no effort in ensuring that all elements of the closing are strictly adhered to, with the right precision and correctness. Finally, we wish to insist on the fact that Laurent is a true gentleman, who became a friend in giving us the opportunity to complete such an important acquisition project." (06/23/2013).
"Thank you Laurent for helping me finding my first home. I was highly satisfied with your skills and your kindness. You have been a most reliable real estate agent throughout the process, being able to make things look clear and simple, which is no small feat! I would recommend you without hesitation to anyone looking for a home". Fabienne D. (06/10/2013).
"Dear Laurent, On behalf of Sandra and myself, I would like to thank you for helping us find and purchase an apartment in New York City, and for all the hard work you put in to get us across the finish line. Your in-depht knowledge of the real estate market and your years of experience were invaluable, and the way you guided us throughout the entire process was exceptionnal. From the very beginning, you sought to understand our questions and concerns, and your guidance always took into account our concerns and ever-evolving specifications. You took the time to educate us in detail about the New York real estate market, and you showed us properties in different areas of the city to round off our education and give us a complete picture of the differences between various neighborhoods. We are very fortunate that you were introduced to us, as it is thanks to you that we can now call ourselves happy and pround owners of a wonderful apartment in New York City. We would happily and without any reservation recommend your services to anyone seeking to purchase a property in New York". Bob and Sandra R. (03/21/2013).
"I know Laurent for 10 years, and I had twice the opportunity to use his services. To the opposite of 99% of the other real estate brokers, Laurent is a man who listen to his clients, who is very careful in his work with an attention to detail, and who put his client's interest ahead of his own. He takes whatever time is needed to pass on his knowledge of New York real estate market, and makes sure that those who request his services find the property they are looking for, while avoiding the numerous pitfalls of the city. Laurent helped me making the right choice on 2 occasions, and I am glad I listened to his advices. It is unusual to cross the path of such a man... a man I warmly recommend to anybody willing to make an acquisition in the real estate market! Ariel S. (11/11/2012).
"I am writing to express my pleasure with real estate agent Laurent Circu, who represented my wife and I in our purchase of an apartment on the Upper East Side in Manhattan. Throughout the entire process Laurent was very professional, conscientious, and motivated. This was our first purchase of a property, so it was very important for us to have an agent with a long experience. Laurent was always reachable at any time and he guided us through the entire process, from loan pre-qualification to searching for the right home. He scheduled all meetings and interactions at our convenience after work and on weekends, which we appreciated a lot. He also provided us with outstanding advice about the whole process. Laurent worked hard, illustrated a great understanding of contract details, negotiation etiquette and documentation. We are very pleased with Laurent and his experience and we highly recommend him to everyone." Kai-Stefan and Maren E. (08/09/2011) •
Laurent Circu, has been a prominent salesperson in France winning several times the title of "Best agent of the country" receiving his awards in Paris, Cairo and Rio de Janeiro. He utilizes the well-known European method referred to as Krauthammer. He is a listener who is sensitive to his clients needs so no surprise if in the last 14 years in Manhattan Laurent has also been successful here utilizing his effective approach, selling real estate in all price range to a wide spectrum of individuals.
On the Seller side, he has built a strong record of moving properties quickly, very quickly and gaining the reputation of closing at a record price.
On the Buyer side, his expertise, full commitment mixed with a deep knowledge of the market and coupled with the willingness to go for the extra mile are the best platform ever offered to a Buyer for a smooth and successful transaction.
His accomplishments have gained him the recognition by numerous real estate investors, executives in prominent/well-known companies and peers.

E-mail: lcircu@rutenbergnyc.com - (917) 716-9760 Cell
Déjà $91,904,000 d'appartements vendus à Manhattan avec un total de 103 ventes et cela continue ! Si vous aviez besoin d'une preuve de son talent, Laurent aujourd'hui a vendu entre les appartements Condominiums et les appartements Cooperatives $91,904,000 d'immobilier résidentiel à Manhattan. Expert sur tous les quartiers de Manhattan, qu'il s'agisse d'appartements one bedroom Condominium à partir de $1,500,000, d'appartements two bedroom Condominium à partir de $2,500,000, ou d'appartements three bedroom Condominium à partir de $3,500,000 et bien au delà.

Pour les amis de la culture française, je suis un agent immobilier d'origine française exerçant depuis plus de 14 ans dans l'immobilier résidentiel à Manhattan. N'hésitez pas à me consulter, cela est gratuit et très vite vous comprendrez que m
| Address | Neighborhood | Ownership | |
| --- | --- | --- | --- |
| 260 West End Avenue | Upper West Side | Co-op | |
| 720 Greenwich Street | W. Greenwich Village | Co-op | |
| 235 West 71st Street | Upper West Side | Condo | |
| 351 East 51st Street | Turtle Bay | Condo | |
| 60 East 55th Street | Midtown East | Condo | |
| 21 Astor Place | Greenwich Village | Condo | |
| 103 West 89th Street | Upper West Side | Condo | |
| 250 East 53rd Street | Turtle Bay | Condo | |
| 260 Park Avenue South | Flatiron District | Condo | |
| 250 East 53rd Street | Turtle Bay | Condo | |
| 250 East 53rd Street | Turtle Bay | Condo | |
| 250 East 53rd Street | Turtle Bay | Condo | |
| 116 West 22nd Street | Chelsea | Condo | |
| 447 West 18th Street | Chelsea | Condo | |
| 77 Bleecker Street | Greenwich Village | Co-op | |
| 460 East 79th Street | Upper East Side | Condo | |
| 460 East 79th Street | Upper East Side | Condo | |
| 17 East 97th Street | Carnegie Hill | Co-op | |
| 80 John Street | Financial District | Condo | |
| 250 East 53rd Street | Turtle Bay | Condo | |
| 357 East 57th Street | Sutton Place | Co-op | |
| 205 West 76th Street | Upper West Side | Condo | |
| 2280 Frederick Douglass Boulevard | West Harlem | Condo | |
| 250 East 53rd Street | Turtle Bay | Condo | |
| 88 Morningside Avenue | West Harlem | Condop | |
| 129 West 123rd Street | Mt. Morris Park | Condo | |
| 500 Park Avenue | Midtown East | Condo | |
| 129 West 123rd Street | Mt. Morris Park | Condo | |
| 55 East 86th Street | Carnegie Hill | Condo | |
| 1890 Adam Clayton Powell Boulevard | West Harlem | Condo | |
| 205 West 76th Street | Upper West Side | Condo | |
| 247 West 46th Street | Midtown West | Condo | |
| 25 Fifth Avenue | Greenwich Village | Condo | |
| 150 West 56th Street | Midtown West | Condo | |
| 2077 Fifth Avenue | East Harlem | Condo | |
| 60 West 13th Street | Greenwich Village | Condo | |
| 32 Washington Square West | Greenwich Village | Co-op | |
| 333 East 41st Street | Tudor City | Co-op | |
| 327 Central Park West | Central Park West | Condo | |
| 440 Kent Avenue | Williamsburg | Condo | |
| 342 Bedford Avenue | Williamsburg | Condo | |
| 100 West 58th Street | Midtown West | Condo | |
| 300 East 79th Street | Upper East Side | Condo | |
| 2280 Frederick Douglass Boulevard | West Harlem | Condo | |
| 250 East 40th Street | Murray Hill | Condo | |
| 2280 Frederick Douglass Boulevard | West Harlem | Condo | |
| 200 Central Park South | Central Park South | Co-op | |
| 107 West 70th Street | Upper West Side | Co-op | |
| 320 Riverside Drive | Upper West Side | Co-op | |
| 111 East 88th Street | Carnegie Hill | Condo | |
| 115 East 86th Street | Carnegie Hill | Co-op | |
| 1160 Third Avenue | Upper East Side | Co-op | |
| 1641 Third Avenue | Upper East Side | Condo | |
| 176 West 86th Street | Upper West Side | Condo | |
| 2280 Frederick Douglass Boulevard | West Harlem | Condo | |
| 368 Saint Nicholas Avenue | West Harlem | Condo | |
| 260 West End Avenue | Upper West Side | Co-op | |
| 2280 Frederick Douglass Boulevard | West Harlem | Condo | |
| 120 Greenwich Street | Financial District | Condo | |
| 301 West 118th Street | West Harlem | Condo | |
| 227 East 87th Street | Upper East Side | Co-op | |
| 101 West 117th Street | West Harlem | Co-op | |
| 350 West 50th Street | Clinton | Condo | |
| 345 East 56th Street | Sutton Place | Co-op | |
| 124 West 93rd Street | Upper West Side | Condo | |
| 2280 Frederick Douglass Boulevard | West Harlem | Condo | |
| 300 East 54th Street | Sutton Place | Co-op | |
| 176 West 86th Street | Upper West Side | Condo | |
| 5 Tudor City Place | Tudor City | Co-op | |
| 235 East 57th Street | Midtown East | Co-op | |
| 415 East 81st Street | Upper East Side | Rental Property | |
| 40 West 74th Street | Upper West Side | Condo | |
| 131 Mercer Street | Soho | Condo | |
| 41 West 72nd Street | Upper West Side | Condo | |
| 2280 Frederick Douglass Boulevard | West Harlem | Condo | |